Want to take the hassle out of packing?
COORDINATE & ACCESSORIZE!
Casual & Comfy! Pants, shirt or tee, sweater or pashmina (makes a good pillow)...whatever suits your style. Carry a large tote/purse with a scarf tied to it . . . another way to "pack" an accessory. Then, give your travel outfit an extra "kick" with a So-U Monogram paired with a casual Greek Cord Interchangeable Necklace. These comfortable necklaces are created out of nylon so that they can be easily washed with soap and water to remove stains or body oils.

EXCURSIONS AND SIGHTSEEING
Daytime Casual for breakfast and lunch with travel companions. Whether climbing to the top of the Acropolis or Eiffel Tower or visiting the sights of the sunny seaside resorts on the Mediterranean, pair your monogram with the outstanding Sponged Red Coral Necklace. Red is a perfect compliment to all neutral colored outfits. It will also help your friends find you in a crowd and that is sometimes a necessity!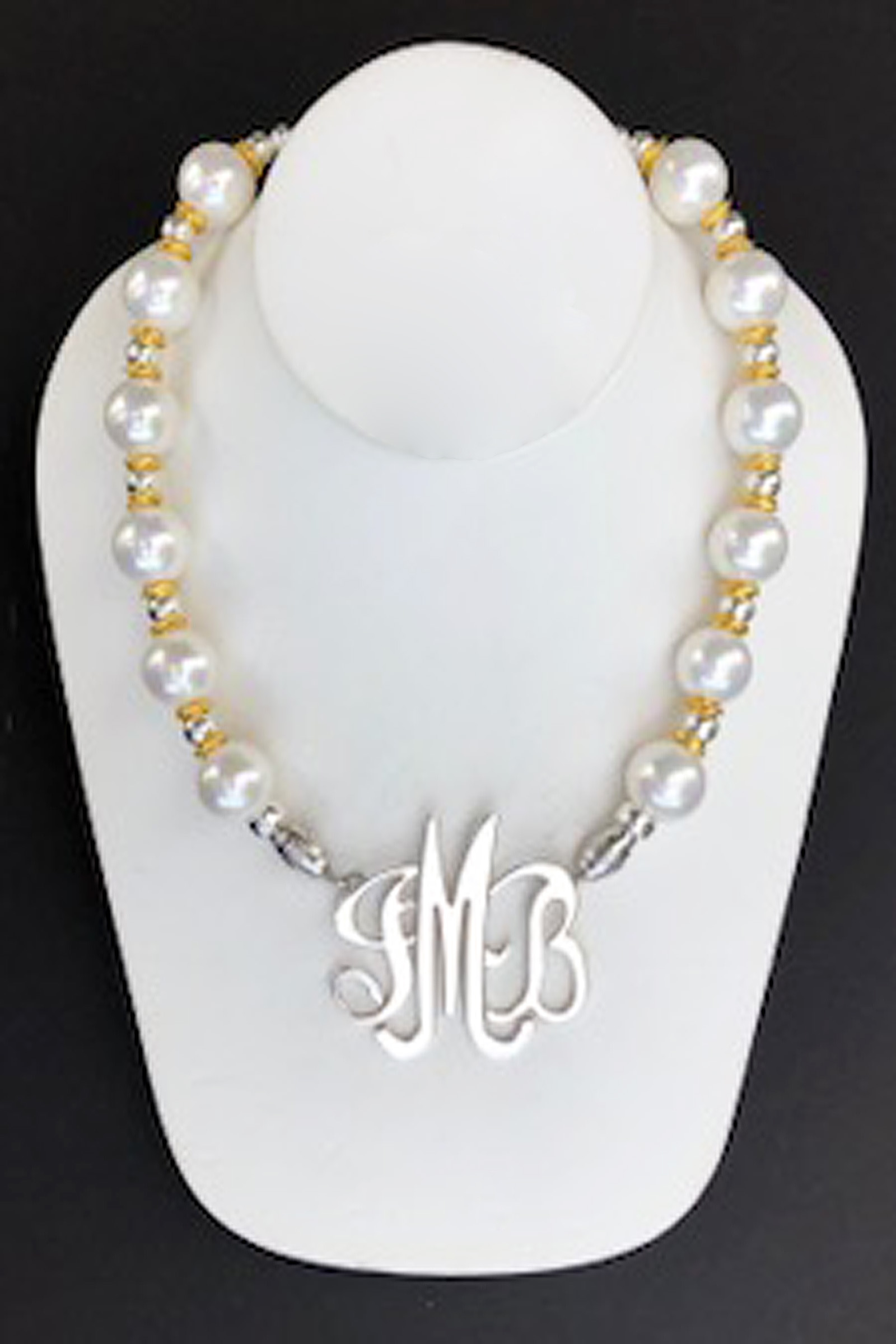 EVENINGS
Fabulous restaurants in far off places? Elegant shipboard dinners? Dancing under the stars? Casino? Entertainment shows? Black pants and a multitude of tops will take you anywhere and everywhere. Then pair your So-U Monogram with this elegant Interchangeable Necklace of Shell Pearls accented with Gold Vermeil and Sterling Silver beads. It goes with everything!
Happy Travels!!!